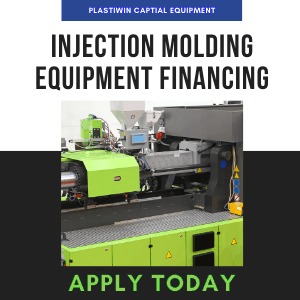 An injection molding machine, which is also known as injection moulding machine or injection press; is a machine for the manufacturing of plastic products by the injection molding processes. There are four classifications of injection molding machines, all of which PlastWin employees are experts on.
Looking for a used injection molding machines for sale? Look no further, PlastiWin Capital Equipment has you covered. We offer quality used injection molding machines in brands such as Van Dorn, Husky, Toshiba, Krauss Maffei, Milacron, and many more. With a wide variety of tonnage machines, we are here to help you! Browse our selection of injection molding machines. Contact PlastiWin for a free quote on any of our used plastics equipment at 330-998-6738 or machine@plastiwin.com.
Used Injection Molding Machines For Sale

PlastiWin Experts in Used Injection Molding Equipment
We maintain an extensive inventory of used plastic injection molding machines for both plastic and rubber molding. Our team of used equipment specialists can help you find the perfect machine that meets your budget requirements. We focus on selling the highest quality used equipment with complete transparency.
Brands of Used Injection Molding Equipment
Our inventory changes frequently but we typically carry used plastic injection molding machine manufacturers including:
If you're looking to buy, sell or liquidate used injection molding equipment, contact the PlastiWin sales team at 330-998-6738 or machine@plastiwin.com.