Brian Swain's PlastiWin
With Brian Swain & PlastiWin Capital Equipment, we pride ourselves on providing exceptional service and competitive pricing that aligns with your budgetary needs. Our commitment to customer satisfaction has been the cornerstone of our success. As a premier supplier of plastic, chemical, and rubber processing equipment in North America, PlastiWin Capital Equipment is devoted to furnishing quality used processing equipment, unparalleled service, and competitive prices to fulfill the needs of all industries that use processing equipment.
We are more than just a supplier of plastics processing machinery—we offer a full suite of specialized services that includes the liquidation of used plastics processing equipment lines, the purchase of plastic process manufacturing facilities, and assessments for all types of plastic, chemical, and rubber processing equipment. Situated near Cleveland, Ohio, we buy, sell, and transport used plastic process equipment to customers worldwide.

Types of Equipment
Brian Swain's PlastiWin specializes in providing equipment and machinery used in the production and processing of plastic materials. We offer a wide range of equipment and machinery, including extruders, injection molding machines, blow molding machines, thermoforming machines, and auxiliary equipment such as material handling systems, granulators, and dryers.
PlastiWin and Brian Swain work with manufacturers in a variety of industries, such as packaging, automotive, construction, and medical devices. We offer a range of services, such as equipment sales, installation, training, and maintenance. Our goal is to provide our clients with the tools and support they need to efficiently and effectively produce high-quality plastic products.
Our primary objective is to provide reliable and efficient machinery that meets our clients' manufacturing needs. Our products include machines for plastic injection molding, extrusion, blow molding, thermoforming, and recycling. We also supply ancillary equipment such as chillers, dryers, and granulators.
Injection Molding and Thermoforming
Injection molding machines are used to create plastic products through a process of melting plastic pellets and injecting them into a mold. Extrusion machines create plastic products by melting plastic pellets and extruding them through a die. Blow molding machines create plastic bottles and containers by blowing air into a heated plastic tube or preform. Thermoforming machines use heat to shape plastic sheets into various forms, while recycling machines reprocess plastic waste into pellets that can be used to make new plastic products.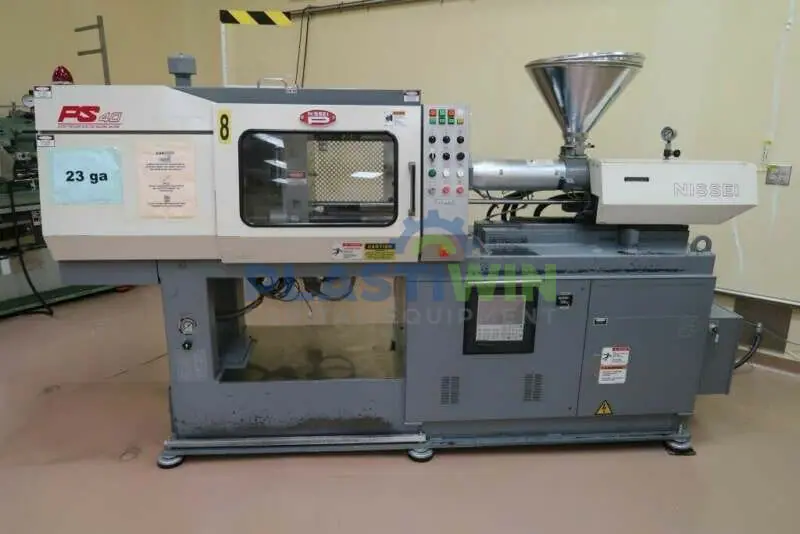 Working With Us
We have a thorough understanding of our clients' manufacturing processes and needs. At PlastiWin, we have extensive knowledge of the various types of plastics and how they behave during processing. This knowledge allows us to recommend the most appropriate machinery and equipment for our clients.
PlastiWin typically works closely with clients to determine the best equipment for their specific manufacturing needs. We provide consultation services to help clients optimize their manufacturing processes, reduce waste, and improve efficiency. Additionally, we provide maintenance and repair services for their equipment, ensuring that the clients' machinery operates reliably and efficiently.
We have a proven track record of providing reliable machinery and equipment that meets our clients' manufacturing needs. We also have a solid reputation for providing excellent customer service, including support and maintenance services.
Not all manufacturers have the same needs, and we can provide tailored solutions that meet the specific needs of our clients. Customization may involve modifications to existing machinery or the creation of entirely new equipment that meets the client's unique manufacturing requirements.
High-quality machinery and equipment can help manufacturers produce better products, reduce waste, and increase efficiency. Quality machinery and equipment are also less prone to breakdowns, reducing downtime and maintenance costs.
In addition to providing machinery and equipment, we may also offer financing and leasing options. This allows manufacturers to acquire the equipment they need without incurring a significant upfront expense. Financing and leasing options can be particularly valuable for smaller manufacturers or those looking to expand their operations. Whatever your needs, we're here to help!